"About our App"

"THE CONVENIENCE APP"
Our mobile Apps are furnished FREE as a community service. This App will be your one-stop mobile tool for finding "Community & Town" information such as Chamber of Commerce, County and City Government information and web links.
Interacting with Google My Business, we help you make the most of your free Google listings. With the proprietary design of our mobile App's targeted search functionality, and combined with the power of the Google search engine's information database, you get a filtered optimization of local information right in the palm of your hand.
Items like contact names, telephone numbers, websites, and maps for schools, churches, restaurants, and other businesses within each local community are instantly available to you. You have a FREE Community App providing convenience in connecting – all in one place, right at your fingertips!
Find or request an App for your community and town today, by clicking HERE
 
Our Apps are named using the *County Seat's US postal zip code.  [Example: My 30533]
*County Seat, in most of the United States, counties are the political subdivisions of a state. The city, town, or populated place that houses county government is known as the seat of its respective county. Generally, the county legislature, county courthouse, sheriff's department headquarters, hall of records, jail and correctional facility are located in the county seat though some functions may also be located or conducted in other parts of the county, especially if it is geographically large.
Note: Costs may be partially offset by business sponsorship – and we encourage you to support them – but downloading and using this App is absolutely FREE!
OUR APPS ARE PWA's
What is a PWA? A Progressive Web Application (PWA) takes advantage of the latest technologies to combine the best of web and mobile apps. Think of it as a website built using web technologies but that acts and feels like an app, a Mobile App. Recent advancements in the browser and in the availability of service workers and in the Cache and Push APIs have enabled web developers to allow users to install web apps to their mobile device's home screen, receive push notifications and even work offline. The PWA uses the newest and most advanced technology of the day which is now revolutionizing the Mobile App world.
Our Apps are only available from this website or by being shared from those within your local community. Our Apps are private Progressive Web Apps targeting your community that are not found on the Apple App store or at Google play.
 
"The Convenience App"
Contains Closed Source Proprietary Software Technology
Copyright © 2018 CAA Software, Inc.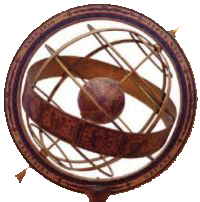 CAA Software, Inc.
P.O. Box 433 · Dahlonega, GA 30533