A FREE Community App providing convenience in connecting all in one place, right in your hand!
Find My Community's App
Search and Find the App Developed Specifically for Your Community and Town! Our Quick Search URL; http://FindMyApp.website
Add My Church
GET A FREE CHURCH LISTING; Churches are invited to take advantage of a FREE listing on the App developed for their community and town..
Advertise My Business
Advertising with this mobile App brings widespread exposure while offering for FREE a means to get the word out about your business.
What & Who is MyCommunityAndTown.com?
We are the developer and provider of a truly unique and useful mobile App designed specifically for your Community and Town.  It is a mobile app made for your Phone, Tablet or other mobile device offered to everyone FREE as a valuable community service. Our Apps are only available from this website or by being shared from those within your local community. Our Apps are private Progressive Web Apps targeting your community that are not found on the Apple App store or at Google play.
Why will you want to add this App to your mobile device?
Churches and Businesses will have a prompt, efficient way to distribute information to everyone in the local community. This App will also provide you with quick access to important contact numbers and websites in and around your community and town. In addition to town and county government sites, you can find information on the local schools, churches, restaurants, banks and credit unions, insurance agencies, automobile dealerships, real estate agencies, attorneys, doctors, dentists, pharmacies, retail shopping, department and specialty stores, local attractions of interest, and more.
All this in one single, easy to use resource. And it's mobile and as handy as your cell phone – whether at work, school, church, shopping, at home or even on vacation – all this information is at your fingertips!
Why would "MyCommunityAndTown.com" want to offer this FREE App to your community and town?
We know it takes a fantastic partnership between businesses, schools, churches, civic leaders, and local residents to create a thriving and growing community. This is our way of supporting your community in that effort and helping it to be a great place to live and raise a family. We offer your chamber of commerce, local government entities, schools and churches the opportunity to be listed in this convenient resource App at no cost. In addition we offer your business community the opportunity to advertise in this resource for FREE.
We encourage you to download the App and support your local businesses – the App is absolutely FREE for you to use. Take the next step in supporting your community and town, and download the App today!  FIND MY APP   Here is a direct Quick Search URL to the Find My App web-page:  FindMyApp.net
"The Convenience App"
Contains Closed Source Proprietary Software Technology
Copyright © 2018 CAA Software, Inc.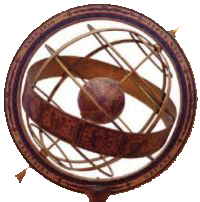 CAA Software, Inc.
P.O. Box 433 · Dahlonega, GA 30533